2005 AMHA / AMHR Chestnut Mare

Bond AToy4U C  x  4 GS HF Bond Flair Chassie

3x AMHA World Top Ten Champion & AMHA World Champion Producer

"Dream" is an outstanding daughter of Bond AToy4U C, who is the sire of AMHA World Supreme Champion Grandviews Toy Soldier. This mare is extremely elegant with a beautiful and sculpted head set on the end of a long hooky neck! She passes her beauty on to her foals and we are very excited to have many more years with this special mare! 

Content Copyright 2017  |  Website designed by 
www.DandMEquineDesign.com
  | Maintained by DandMEquine & Hunterberry Hill Farm
SOLD - Congratulations to his new owners!

Hunterberry Hill Cheer Me On

2016 AMHA/AMHR Silver Dapple Minimal Pinto Colt

Sired by AMHA 3x World Grand Champion, Oak Bay Salsa Chipotle 

Hunterberry Hill Justa Impression

2015 AMHA/AMHR Pinto Colt with one blue eye

Sired by  World Supreme Champion, Rivenburghs Jess Let Me Impress 

Hunterberry Hill California Chrome

2014 AMHA/AMHR Chestnut Filly w/blaze and socks

Sired by AMHA 2x World Grand Champion & World Champion Producer

Philia Blazes Joe Dandy

Retained by Hunterberry Hill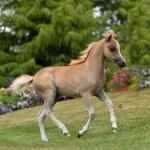 Hunterberry Hill I'll Have Another

2012 AMHA/AMHR Chestnut Chestnut Colt with Star

Sired by AMHA 2x World Grand Champion & World Champion Producer

Philia Blazes Joe Dandy

Sold - Congratulations to his new family in Bend, OR

Hunterberry Hill Sweet Lilikoi 4U

2009 AMHA/AMHR Chestnut Mare

​Multiple AMHA and AMHR Champion of Champions

Proudly owned by Scott and Louellen Remple

"Trigger" is a very exotic faced colt with a confident personality. His neck is set on high and has an extreme hook. His face has a refined muzzle and a definite taper from eye to nose, with large dark eyes and tight tippy ears. He has a smooth body with great balance and a high tail set. He is very Araby. We expect him to be an incredible show colt and then future herd sire for someone.

Hunterberry Hill Impressive Intrigue

2017 AMHA/AMHR Silver Chestnut Colt

Sired by World Supreme Champion, Rivenburghs Just Let Me Impress

2017 AMHA World Champion Amateur 2yr Old Gelding Futurity 

2017 AMHA World Reserve Champion Amateur Jr Geldings Lvl 1 

Special discounted price given to a show home 

Please inquire on this unique opportunity!